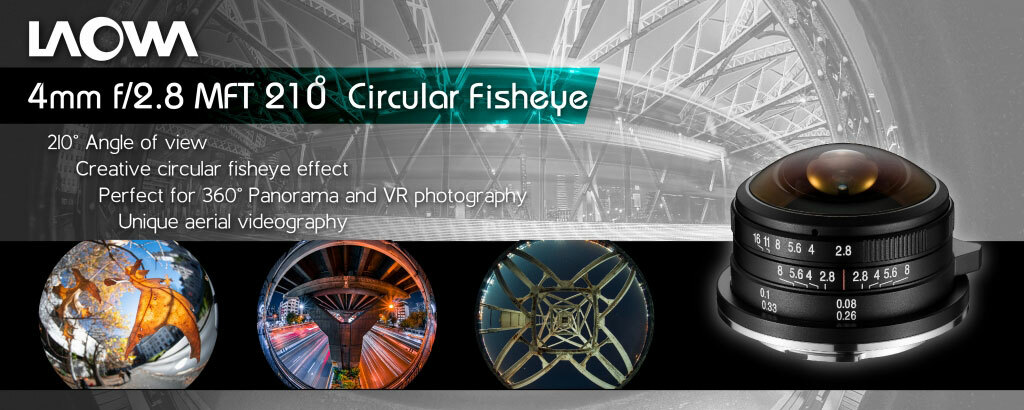 210° full-featured lens that brings you a selfie-stick-free experience like never before.
You are lingering on a gorgeous mountain hill, sitting under an expansive blue sky. Why not seize this moment and share it from the first angle of view? Featuring a 210° angle of view, the Laowa circular fisheye lens lets you capture more than what your eyes can see. Once again, use Laowa lenses to create unique images with your craziest idea and enjoy this experimental perspective.
As TINY as an egg, this creative lens has its place in your pocket.
With only 135g, you can literally put it in your pocket and pull it out for some special shots at any time. The compact size and light weight also make it perfect for various shooting set up such as selfies, vlog, skateboard shooting, 360° panorama, VR imaging, virtual tours, or even flying with drones. Smarten up your aerial shots with an angle that no one else has ever seen. The only limit is your imagination!

HFR HD crop another good application of the 4mm is to use on Blackmagic Pocket Cinema Camera under HFR HD Crop mode. Due to the outstanding sharpness and ultra-wide 210° angle of view, the image still looks crispy after cropping the black area away. The HD crop successfully eliminates the black circle in the frame and transforms the lens into a budget ultra-wide angle lens.– De-Fishing ImageYou can also de-fish the images to get some ultra-wide angle shots. The sharpness of the 4mm helps to retain a clear image after the de-fishing process.